Basketball schedule changes this week: JHBBB will play 7th followed by 8th grade in MS gym on Thursday (12/9) starting at 4:00pm. There will be no C Team GBB game on Friday (12/10). JV girls and C team boys will start at 4:00pm.

The "American Idle" All-School Play will be held on Thursday, December 2nd & Friday, December 3rd at 7 pm in the Middle School Gym. Admission is FREE!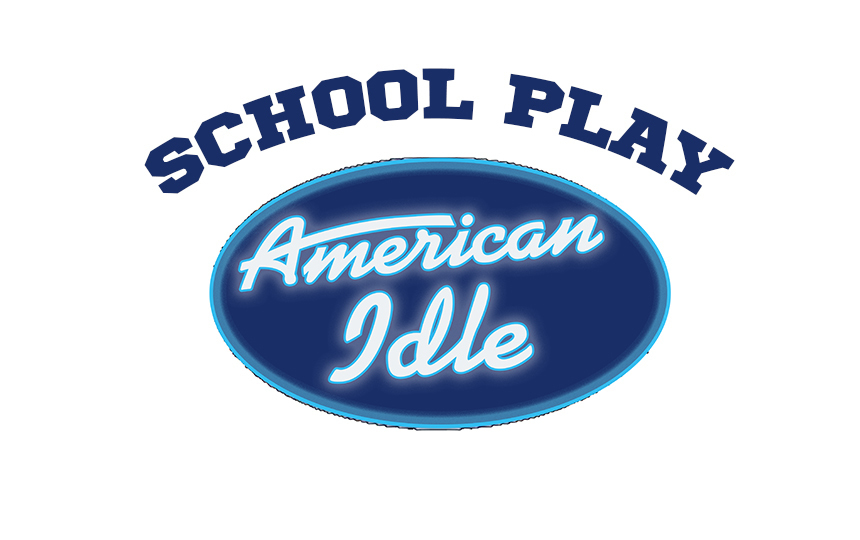 A few more pictures of the TVEA blanket making event. Photo credit: Bridget Ebert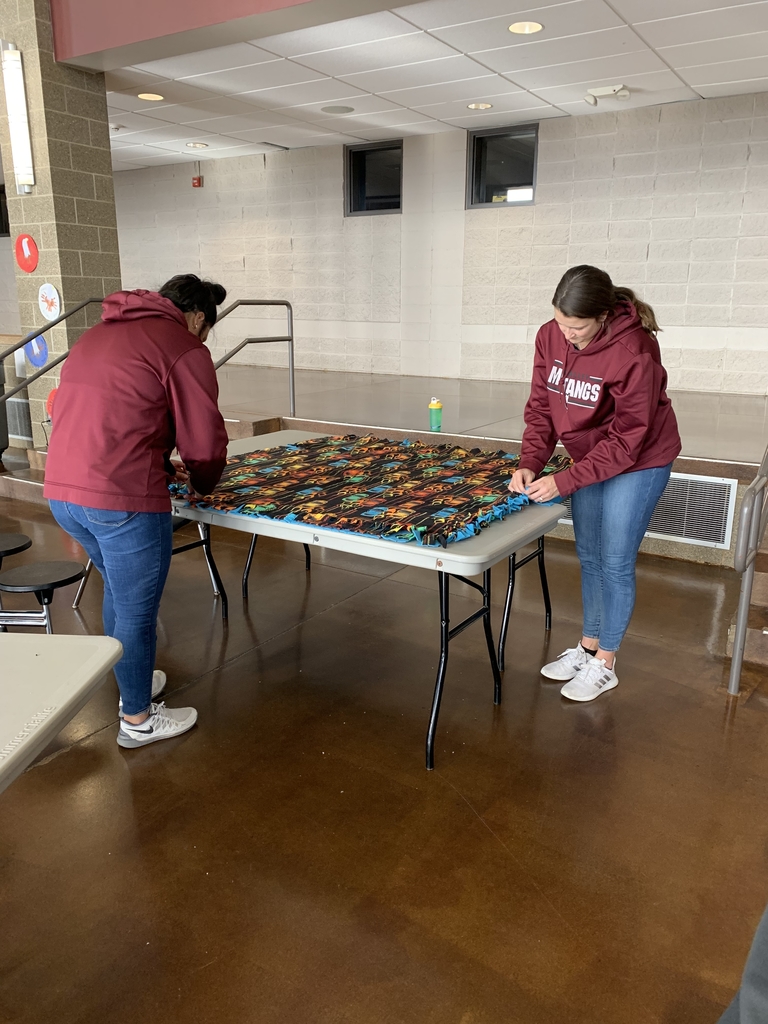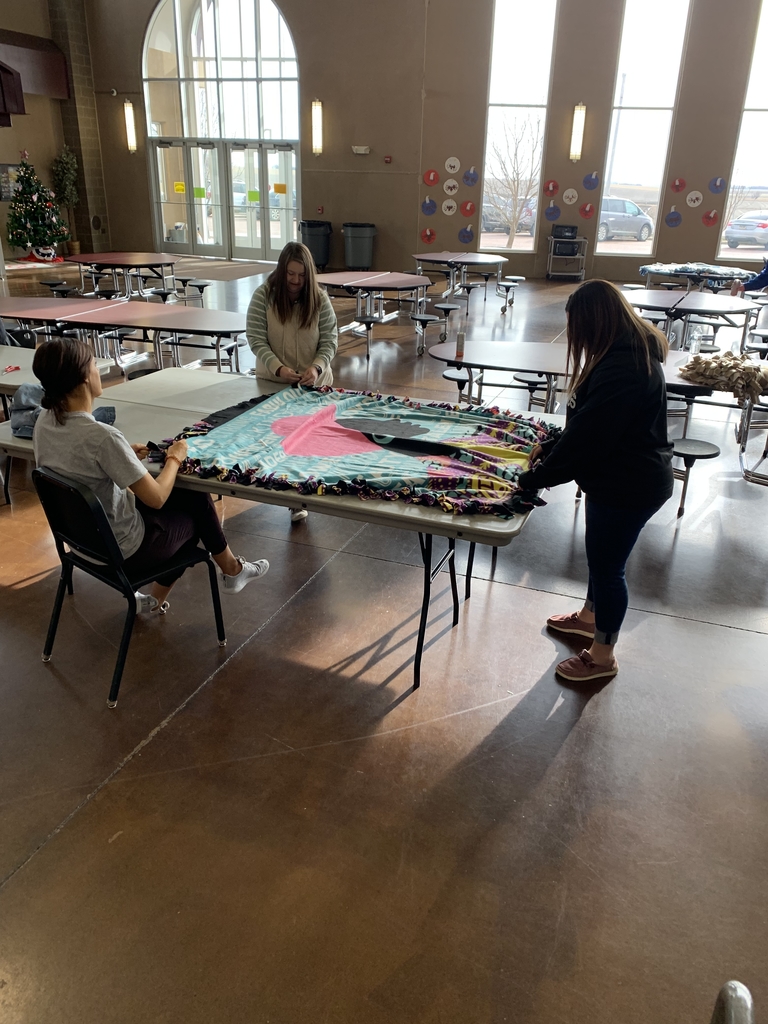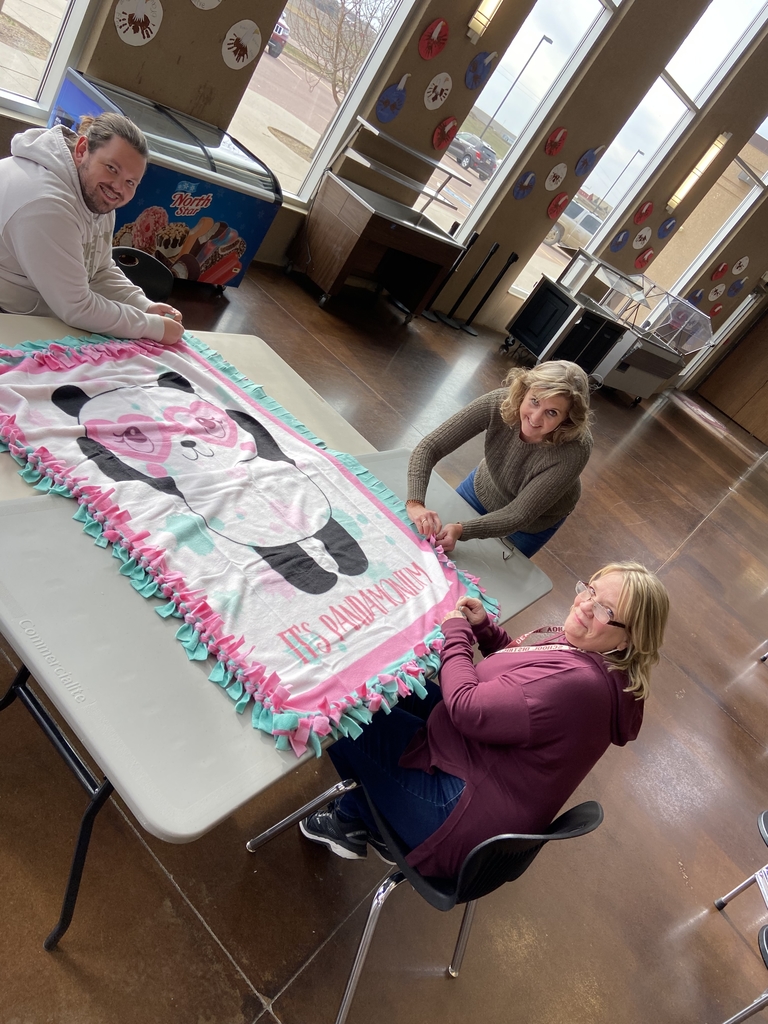 Mrs. Bridget Ebert shared the following pictures of members of the Tri-Valley Education Association making blankets for our Angel Tree families. They made 37 blankets! Thank you, TVEA for your kindness! #TheMustangWay #MustangProud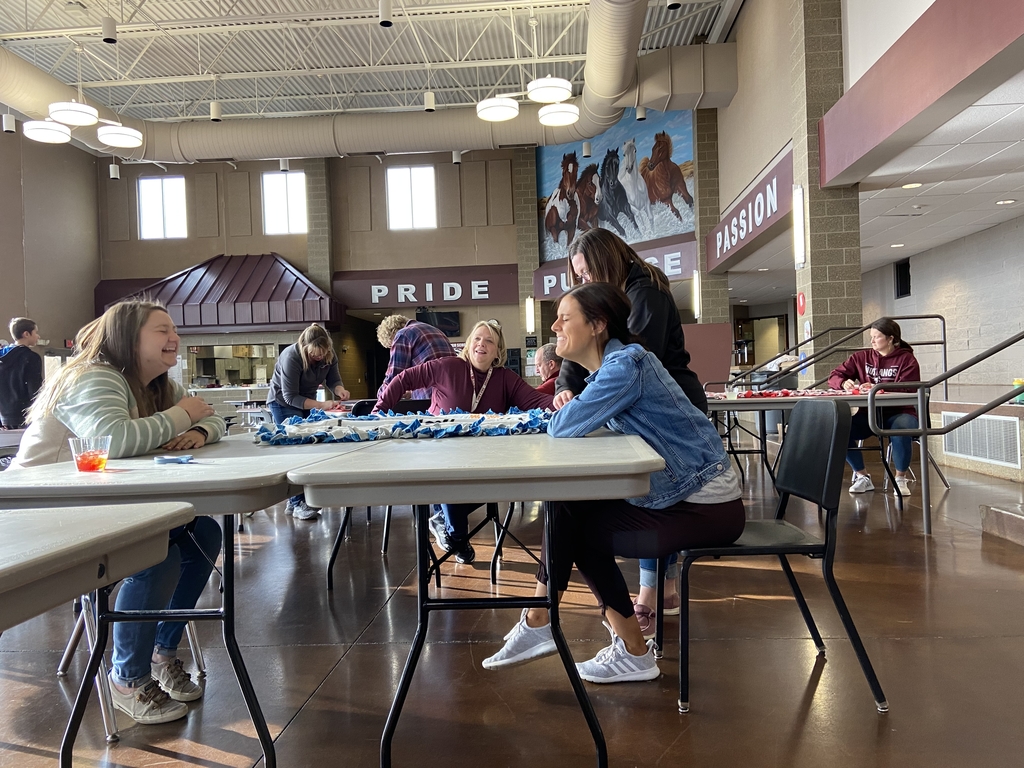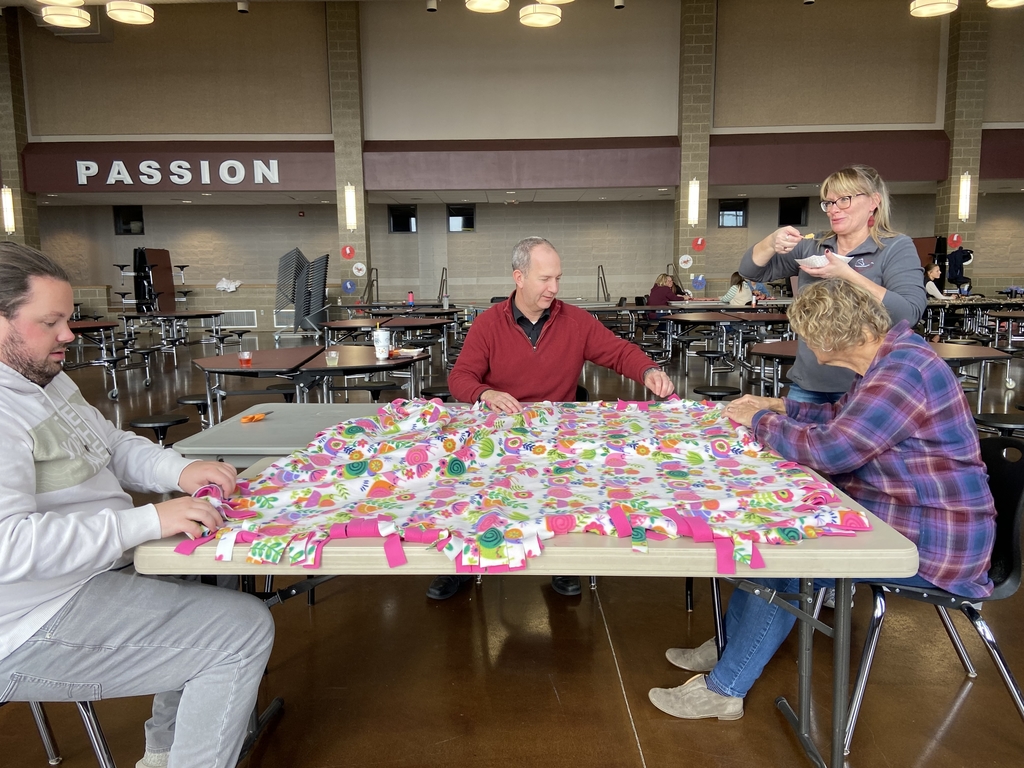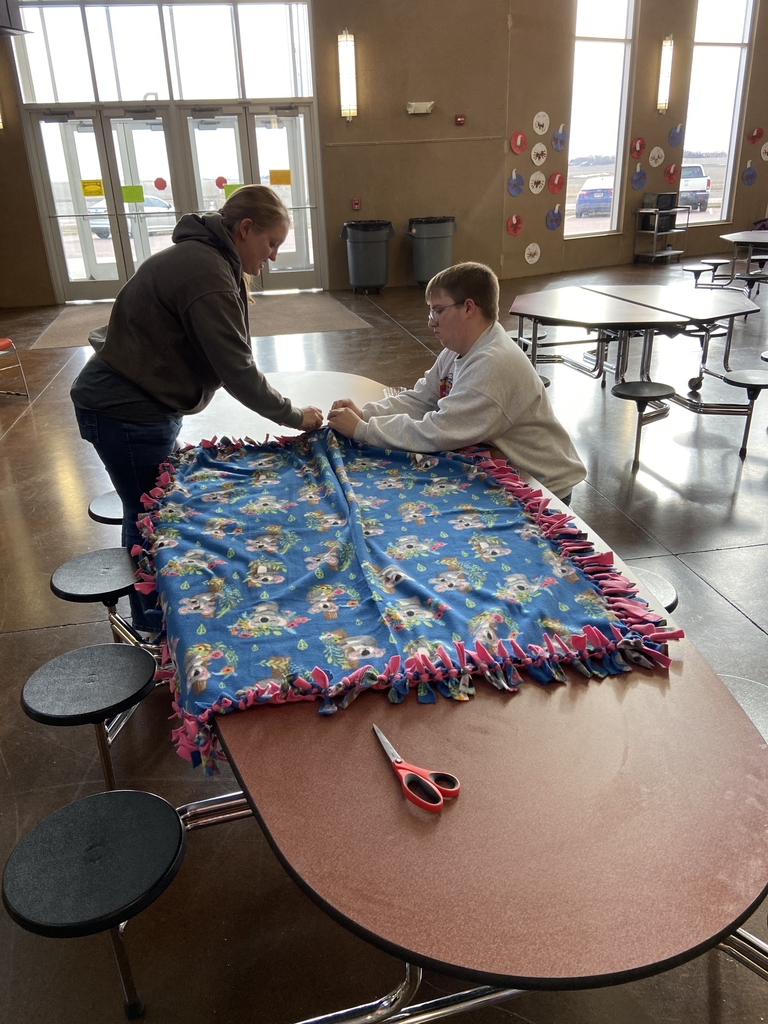 In a few short years, the Tri-Valley School District will have three attendance centers. The first attendance center will be a k-4 elementary school in Crooks (currently called the Early Learning Center). The second attendance center will be the current building that students are attending today. This building will host a k-4 elementary and grades 5-8 (intermediate school). The third attendance center will be Tri-Valley High School, which will be located to the east of the current practice football fields. As a district, we will need to name the attendance centers for the elementary in Crooks as well the current building for when it becomes K-8th. We are currently taking suggestions for the naming of these two attendance centers. People with suggestions are asked to complete this short form:
https://docs.google.com/forms/d/e/1FAIpQLSd_Hsixd4HG65gk03CibrCtEjO8HcujCWtUHtLpoO9Hw3l4jg/viewform?vc=0&c=0&w=1&flr=0

Tri-Valley is forming a school finance committee with the following roles and responsibilities: 1. Assist the District in educating the general public concerning school finance issues, including creating reader-friendly budget information. 2. Review the District's annual audit and accompanying management letters and submit any comments or recommendations to the Board. 3. Review the annual budget, revenue, and expenditure forecasts, and submit any recommendations to the Board. 4. Review and make recommendations regarding long-term capital plans and financial strategies for major projects for the district. 5. Recommend transfers between funds for special projects. 6. Advise the Board of any local, state, and/or federal policies, legislation or developing trends which may impact district financial goals and priorities. 7. Provide input on other issues identified by the Board. We are looking for volunteers to serve on the finance committee. Interested patrons are asked to fill out their contact information here:
https://docs.google.com/forms/d/e/1FAIpQLSe0TjgN2CaYJUOjTq9p865cwbQ6NPDvonX8oWUzlS62Zwf4qQ/viewform?vc=0&c=0&w=1&flr=0

Once again, our staff and students put together an outstanding program to recognize area Veterans! Thank you to all Veterans for your service in protecting our many freedoms!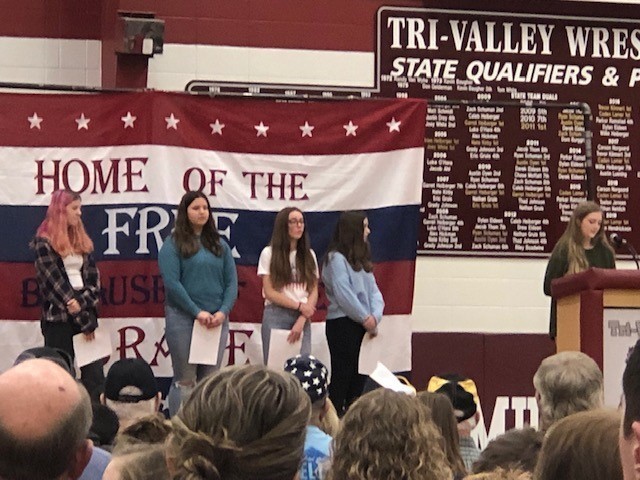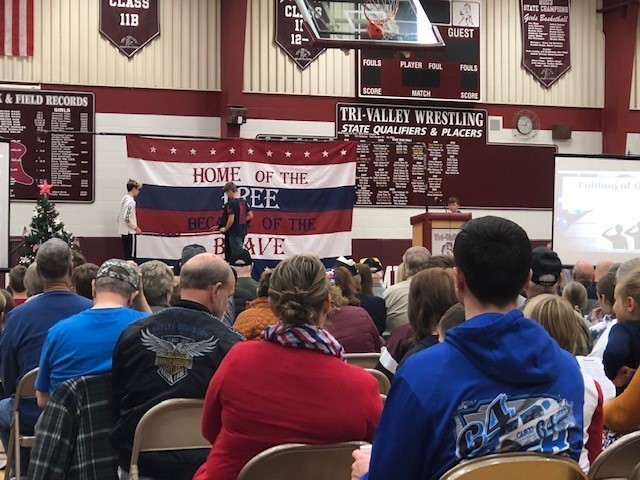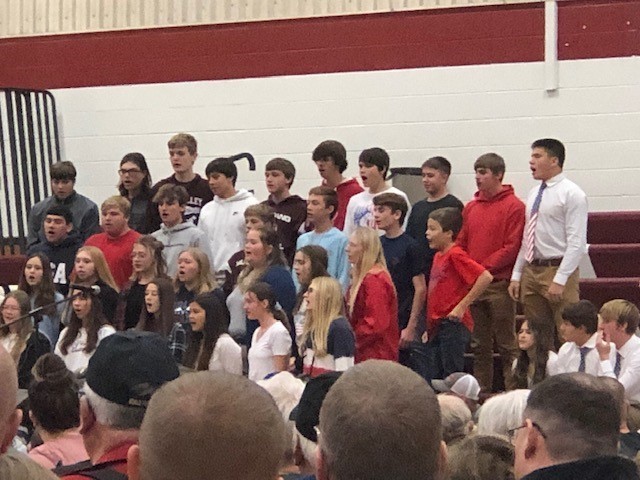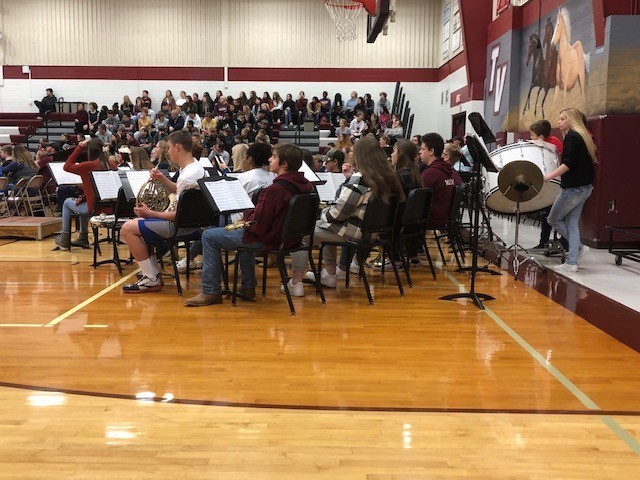 Thank you to Mrs. Fluth and the Student Council for organizing the Veteran's Day Program. This group did an amazing job of recognizing area veterans for the sacrifices they have made in protecting our freedoms!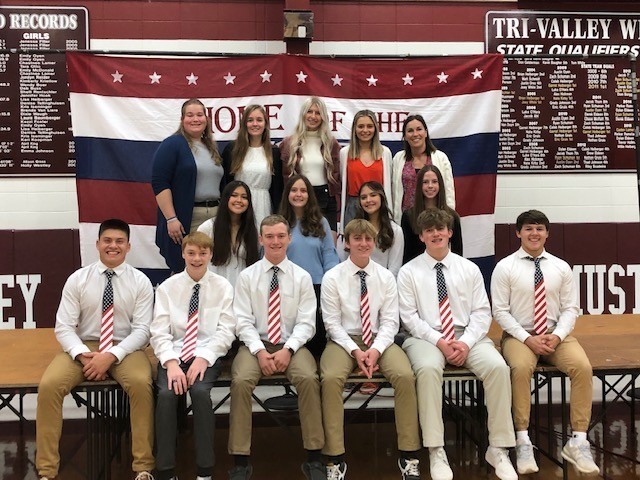 Thank you to Mrs. Sturm for taking this group of aspiring future teachers to the Educators Rising event in Mitchell! We are excited to see what the future holds for this group of young ladies!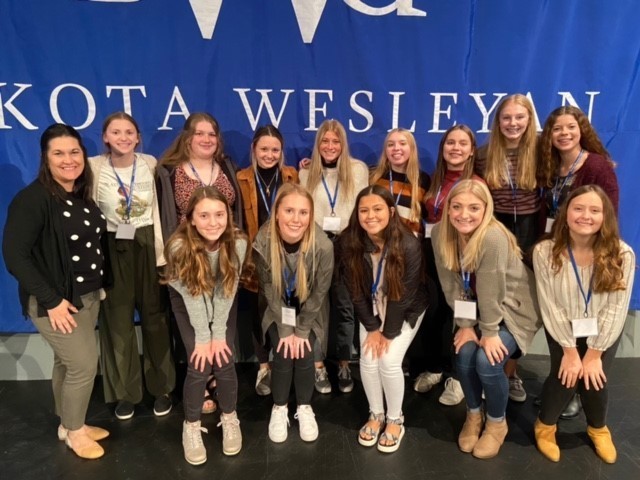 Activity Bus Reminder: With the start of JHGBB yesterday the activity bus will run at 5:30pm every day we hold practice for JH winter sports through February 17th.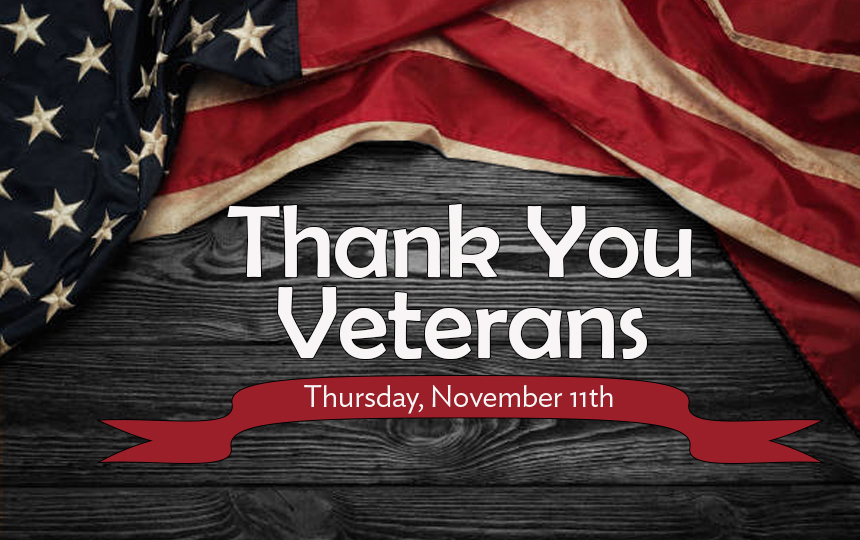 Winter sport start dates: JHGBB 11/10; WR 11/15; HSGBB 11/22; JH & HSBBB 11/29. Remember, athletes must have their physicals and paperwork in prior to starting practice. The process and location to upload can be found here:
https://www.oartri-valley.portal.rschooltoday.com/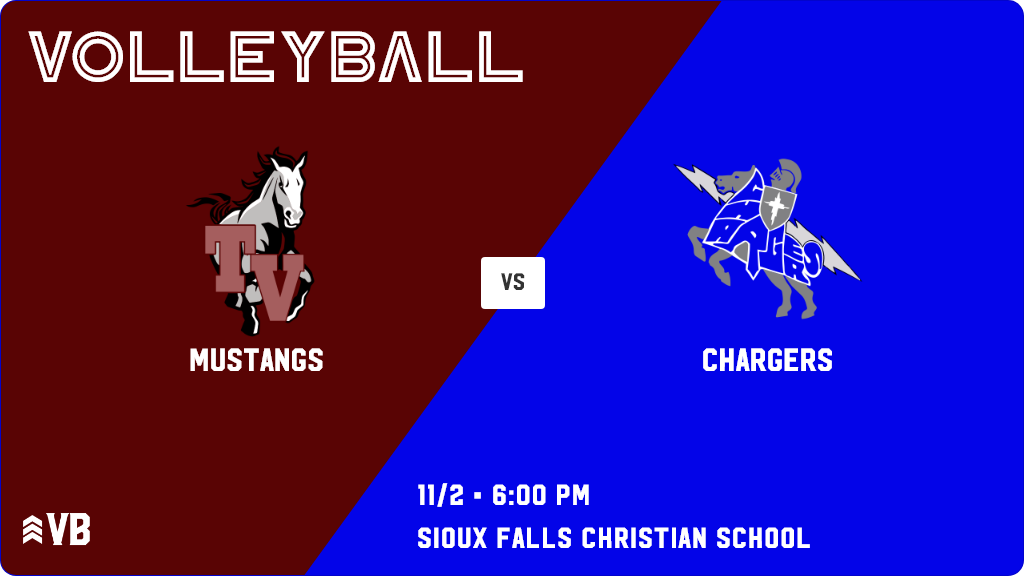 Angel Tree Support: As the holiday season is approaching; Tri-Valley School District will be providing gifts to many local families through our Angel Tree program. If you would like to help by adopting a family/child or giving a monetary donation to support the project please contact Jackie Foster at
Jackie.Foster@k12.sd.us
or 605-446-3538.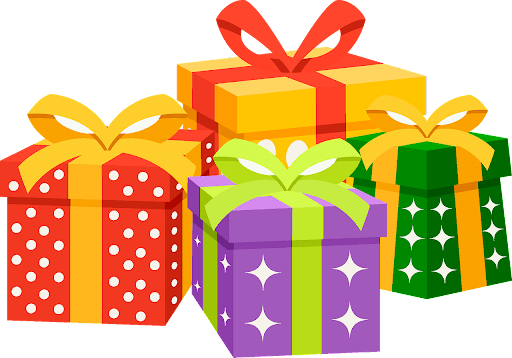 Mustang VB @ SFC Region Match has been moved to 6:00pm on Tuesday, November 2nd. Go Mustangs!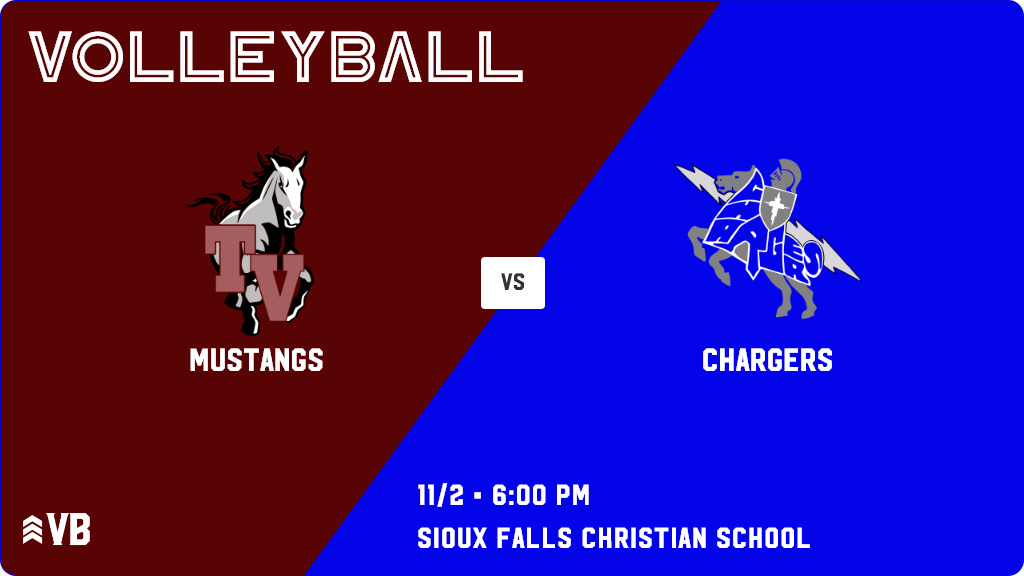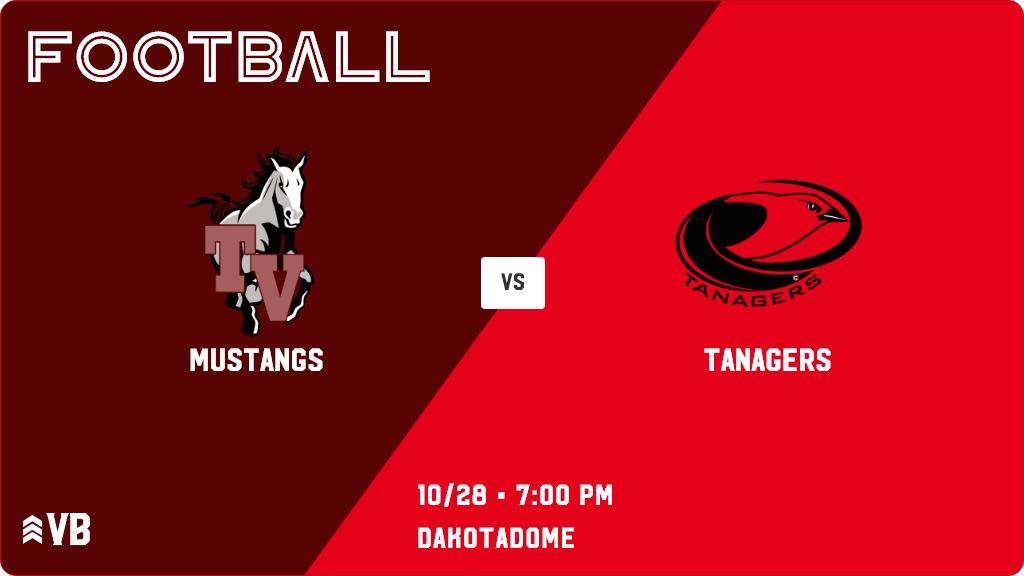 Ticket information for Playoff Football at Vermillion on Thursday: Students - $5.00 / Adults - $7.00. Dak XII Passes are accepted. There is an option to purchase tickets online at the following link by searching the school name and following the instructions: Gofan.co/search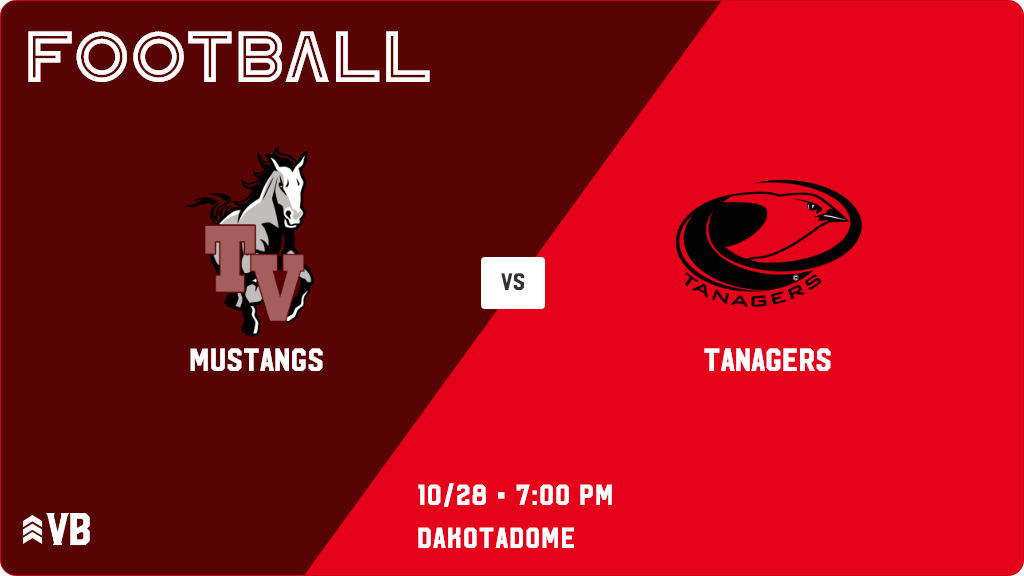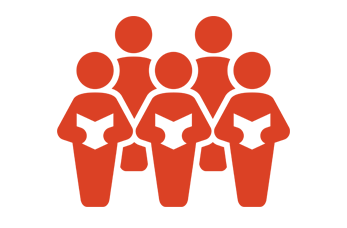 Good luck to Brie Peters today at State XC in Sioux Falls! She will run at 12:30pm at Yankton Trails.