The MS Track Meet today is CANCELLED. Hoping for warmer weather soon.
The HS Track Meet at Chester tomorrow (4/13/21) is CANCELLED. The HS Track student-athletes will have practice after school tomorrow (4/13/21) indoors.
The MS Track Meet at West Central tomorrow (4/13/21) is CANCELLED. There will be NO practice tomorrow (4/13/21) as well for 7th and 8th grade track. Student-athletes should ride the route busses home.
There will be no JH track practice tonight, Thursday, after school. Therefore, we will not be running the activity busses at 5:30. There will be JH track practice tomorrow, Friday, and the activity busses will run at 5:30 after practice.

The April 12th school board agenda has been uploaded to the Tri-Valley website.
The JH track meet scheduled for Monday, April 12th at West Central is now on Tuesday, April 13th at West Central. Start time is 3:30 for field events and 4:00 for running events.
The high school track meet at Tri-Valley this afternoon (Thursday, April 8th) is postponed to Monday, April 19th.
There will be no Junior High track practice today (Wednesday, March 31st) after school.
Parents of current 8th grade students and older, please remember Driver's Ed forms are due tomorrow. They can be found on the school website.
JH Track Parents: Practice each day will be over between 5:00-5:15. The activity busses will be running each day of practice and depart school at 5:30.
We'd like to congratulate Mrs. DeWitt and several high school art students for their showing at the state visual arts competition in Sioux Falls this past weekend. Tri-Valley placed second in class A along with several students placing in individual categories. Mrs. DeWitt continues to inspire her students to create some amazing artwork! Once again, congratulations to Mrs. DeWitt and the high school students that placed at the state competition! Go Mustangs!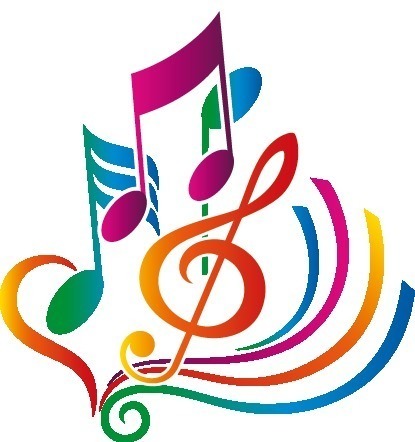 Good morning, The 9th grade orientation originally scheduled for tonight has been postponed to Monday, March 22nd at 6:30pm in the High School Gym. Also, junior high track will being on Monday, March 22nd after school. Students do not need to sign up in advance, but simply attend the first practice on Monday after school. Students will meet with coaches in the MS gym.

One last note on the basketball game live stream tonight. Below is the YouTube link as anyone watching on a smart tv will have to go to the Winner Warriors Live YouTube page and search for the link.
https://youtu.be/iWGzxcNzvNQ
Good morning, Tonight's girls basketball game will be live streamed here: mustangs.liveticket.tv
Good evening, The girls basketball team will compete against Winner in the SoDak-16 round of post season play. The game will be played in Wagner at 6:30pm on Thursday, March 4th. The boys basketball team will host Garretson on Tuesday, March 2nd in the first round of region tournament play. That game starts at 7pm. Go Mustangs!
Good evening, Tomorrow night the girls basketball team travels to West Central for the second round of the region tournament. The game is at 7pm. It is open attendance with masks required. On Friday, the boys basketball team hosts SF Christian in the final regular season game. Games start at 5:00pm; open attendance-masks encouraged. Good luck to the wrestlers who qualified for the state tournament in Rapid City that starts tomorrow! Go Mustangs!
Good morning, As winter activities wind down, I want to thank the entire Tri-Valley community for your support this winter season. Thank you for your patience and understanding as we continue to navigate COVID. Here's some additional information for upcoming events - Tonight and tomorrow night is open attendance at the home basketball games. On Saturday, our wrestlers travel to Salem for Regions (Go Mustangs!). Wrestling starts at 9:30 and each wrestler will be given 4 vouchers to hand out. Masks must be worn by all in attendance not actively involved with the action on the mat. On Monday, boys basketball travels to Baltic and each team member is granted 6 passes to hand out; players will receive those passes today. Thank you, Eric